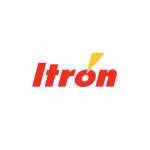 "Nationwide collaboration and alignment with smart city initiatives can amplify and accelerate action toward creating solutions that address global climate change and resource management issues. Itron is proud to be a part of the Envision America initiative, helping bring Envision Charlotte's vision for a more sustainable future into the national sphere. We look forward to playing a role in expediting the deployment of technologies and innovations that give citizens access to more resourceful and prosperous communities."
– Russ Vanos, Itron's senior vice president of strategy and corporate development.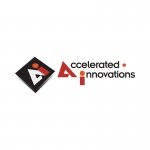 "We are thrilled to be a partner with Envision America and excited to collaborate with the chosen participants in leveraging our community engagement technology platform to help achieve their goals for more sustainable and efficient cities. We've seen the difference that can come from empowering champions and scaling campaigns of actions that add up to have a big impact."
– Josh Headlee, Founder + CEO of Saint Paul, Minnesota-based Accelerated Innovations.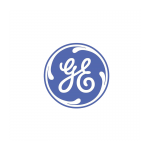 "Cities across the country and the world face a growing list of challenges. Accelerating intelligent technologies is key to delivering positive economic, social and environmental impacts as populations grow and infrastructure needs are stretched. At Current, powered by GE, we are proud to be part of Envision America, an effort that will pair cities with a collective expertise to move forward a new vision. GE looks forward to contributing our cross-business, GE Store advantage to drive better outcomes for participating cities, from intelligent LED street lighting installations to access to Predix, GE's cloud-based platform for the Industrial Internet."
– Maryrose Sylvester, President & CEO, Current, powered by GE.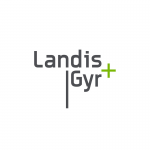 "Ensuring efficient use of energy and water resources is key to sustaining the environment and economy that we cherish in America. Landis+Gyr is pleased to be working with Envision America to bring advanced technologies to cities across the country that enable such things as renewables integration, energy efficiency, water conservation and customer choice. We are pleased to be playing a role in building smart communities that deliver broad societal benefits."
– Gary High, Senior Vice President Solutions for Landis+Gyr.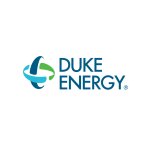 "Envision Charlotte was created in 2010 to leverage collaboration, partnerships and connections across offices, buildings and people for a more sustainable city. The success of this effort demonstrates that, when given the opportunity and motivation, communities can and will come together to support sustainability. Duke Energy is proud to support Envision America as cities across the nation work to replicate Charlotte's success."
– Sasha Weintraub, Duke Energy's senior vice president of market solutions.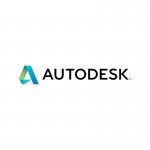 "Much like in ancient times in Athens and Rome, cities have once again become the political and economic heart of society, with people living in cities increasing from 50% to 70% between now and 2050. With cities representing the vast majority of new infrastructure spending and environmental footprint on the planet, we need to ensure these communities have the right tools and access to develop smart new initiatives. Autodesk is proud to be part of the solution with Envision America and its partners in providing creative solutions to plan for a more sustainable future."
– Emma Stewart, Head of Autodesk Sustainability Solutions.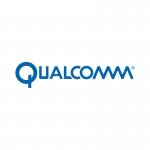 "Bringing smart city initiatives to the forefront of thought leadership nationwide can help urban populations combat global climate change and create solutions that tackle energy, waste, water and air challenges. Qualcomm Technologies, Inc. is proud to be a part of the Envision America initiative, working with Envision Charlotte in its efforts to develop new intelligent connectivity solutions for communities in order to create a more sustainable tomorrow. We are excited to help challenge America's cities to become smarter, in order to facilitate nationwide sustainability."
– Kiva Allgood, Vice President, Business Development, Smart Cities and Industrial Internet, Qualcomm Technologies, Inc.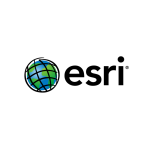 "The pace of complexity in our cities is accelerating. To create communities that are safe, prosperous, and sustainable, future cities must be much smarter than they already are today. At Esri, we believe that geospatial technology will play a major part in helping communities conquer 21st challenges and thrive. We are proud to support Envision America's mission and help make their vision a reality."
– Jack Dangermond, Esri President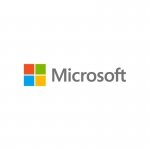 "U.S. cities are the launch pad for innovation, opportunity and national progress. We are excited to work with the 10 winning Envision America cities to help develop new, innovative solutions that are secure, reliable and compliant solutions built on the Microsoft Azure Government cloud platform. Whether it's improving schools, fighting crime, fostering economic growth and job creation, or delivering efficient and cost-effective citizen services, our whole Microsoft CityNext team is ready to partner with these cities to become more vibrant places to live and work."
– Michael Donlan, Vice President State and Local Government, Microsoft

"ThingWorx is proud to partner with Envision America to help cities efficiently build and run the applications of today's smart, connected world. We look forward to working with participating cities who can leverage elements of our comprehensive technology stack to solve IoT infrastructure challenges such as connectivity, communications and other foundational services, as well as our market leading IoT application enablement platform to accelerate the delivery of IoT applications that break down silos, engage citizens and drive better city outcomes in areas such as energy, water, transportation and security."
– Russ Fadel, ThingWorx President and General Manager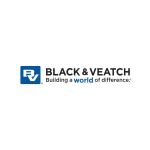 "Technology enables cities to boost sustainability, resiliency, citizen engagement and economic development. Black & Veatch supports these innovations by establishing the foundation of all smart functions – we bring together physical infrastructure, communication networks and data analytics to infuse intelligence into city systems. We're proud to offer this expertise to help Envision America cities accelerate their smart city aspirations."
– Fred Ellermeier, Vice President and Chief Operating Officer of Smart Integrated Infrastructure, Black & Veatch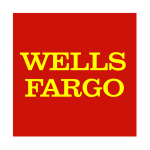 "Wells Fargo recognizes that the health of our environment is critical to fostering more sustainable communities today and for years to come," said Curt Radkin. "We are pleased to announce our support for the Envision America smart cities initiative that will enable collaboration and drive innovative solutions to address some of our most pressing environmental challenges. Our experience working with Envision Charlotte, along with our company's vast environmental commitment, will position us to add value and help scale the positive impacts of this program to the communities we serve."
– Curt Radkin, Senior Vice President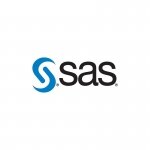 "Our cities' complex problems can be solved with creative collaboration and innovative technologies. SAS is pleased to work with other leading companies in providing solutions to problems that have previously been regarded as too difficult to tackle. In joining Envision America, we look forward to using advanced analytics to help people lead better lives."
– Jennifer Robinson, Director